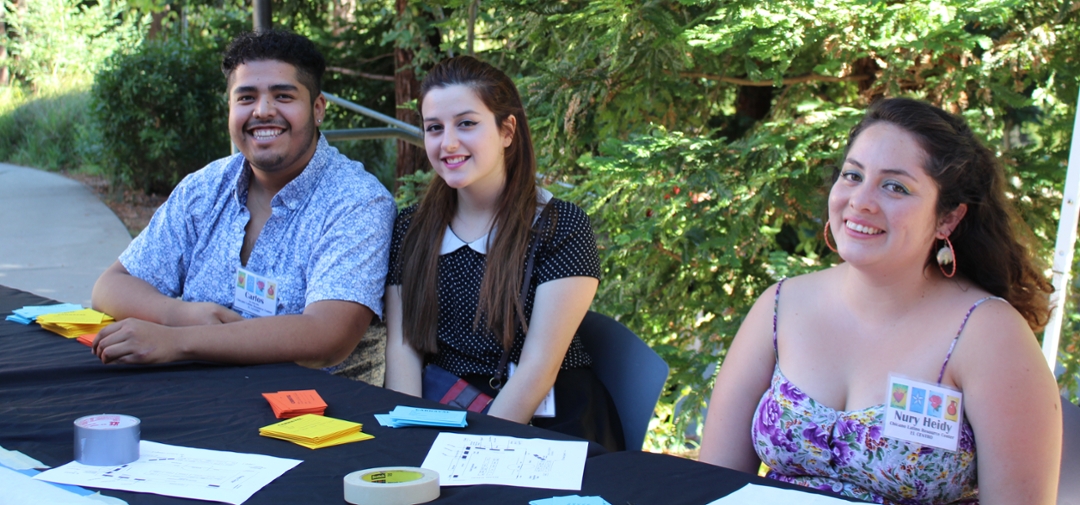 Sex Assault 
Statement
STATEMENT ON SEXUAL ASSAULT and SEXUAL HARASSMENT
The release of recent disheartening, appalling, and disappointing news of sexual assault and sexual harassment of students has sent a shockwave through the community here at UCSC.   We, at the Chicano Latino Resource Center (AKA El Centro) are dedicated to supporting, fostering, and creating intentional spaces for all students with a targeted constituency of Chicanx and Latinx members.  We will continue to stand alongside survivors of violence and wholeheartedly disavow and condemn all forms of sexual harassment and sexual violence perpetrated by anyone.  
If you or someone you know are in need of support, please take solace in our commitment to your well being as we are dedicated to acting immediately and prioritizing your needs.  Feel free to contact El Centro's interim director, Shonté Thomas (sfthomas@ucsc.edu) while director, Dr. Judith Estrada is on leave.  El Centro is located on the 3rd Floor of the Bay Tree Building in the Ethnic Resource Centers. You can also visit safe.ucsc.edu to learn more about sexual violence response and prevention, systemwide policy, education and training, and off-campus resources.
In Solidarity,
Shonté Thomas, M.Ed
Pronouns: She/ Her
Director, African American Resource & Cultural Center
​Interim 
Director, Chicano Latino Resource Center (El Centro)
Contact  
Us
Location:
Ethnic Resource Center
3rd Floor Bay Tree Building 
1156 High St. 
Santa Cruz, CA 
95064
Hours Open:
Monday-Friday 
8:00 a.m. - 5:00 p.m.
Chisme-E  
NEWS

You like chisme?
Click here
to sign up to get weekly updates about El Centro's events, scholarships, volunteer opportunities, and more!