Dia De Los Muertos Ceremonia
Día de los Muertos is a celebration that captures the idea of unity between life and death. It is a synthesis of the indigenous Mesoamerican and the Spanish conquistador traditions. El Día de los Muertos means remembering loved ones and establishing a sense of personal history in traditional ways. Due to Spanish colonizers, the rituals related to death and celebrating the ancestors were moved to coincide with the Catholic holidays of All Saints Day (November 1st) and All Souls Day (November 2nd). Although it is considered a Catholic holiday, it retains various elements carried over from Indigenous celebrations still practiced today worldwide.
Throughout the holiday, there are processions of sugar calaveras (skulls), papel picado (cut paper), Pan de Muertos, cempazuchitl (marigolds), and celosia or cresta del gallo (rooster comb). 
Día De Los Muertos at UC Santa Cruz is a collaborative community effort made up of on-campus and off-campus organizations, including El Centro, the Quarry Amphitheater, and the the College Nine and John R. Lewis College CoCurricular Programs Office ("The CoCo"). It's a celebration with a series of events or celebrated through one big event. The goal for Dia De Los Muertos is to educate, be in community (students & staff), and participate in a cultural tradition.
Here at UCSC, we strive to incorporate all aspects of Día De Los Muertos tradition into a series of events that portray the cultural significance of this tradition by creating arts and crafts such as sugar skulls or papel picado. These traditions all culminate in our annual Día de los Muertos Ceremonia, where an evening-long event filled with food, music, activities, and the creation of a community altar allows community members to take part and celebrate the lives of those who have passed on.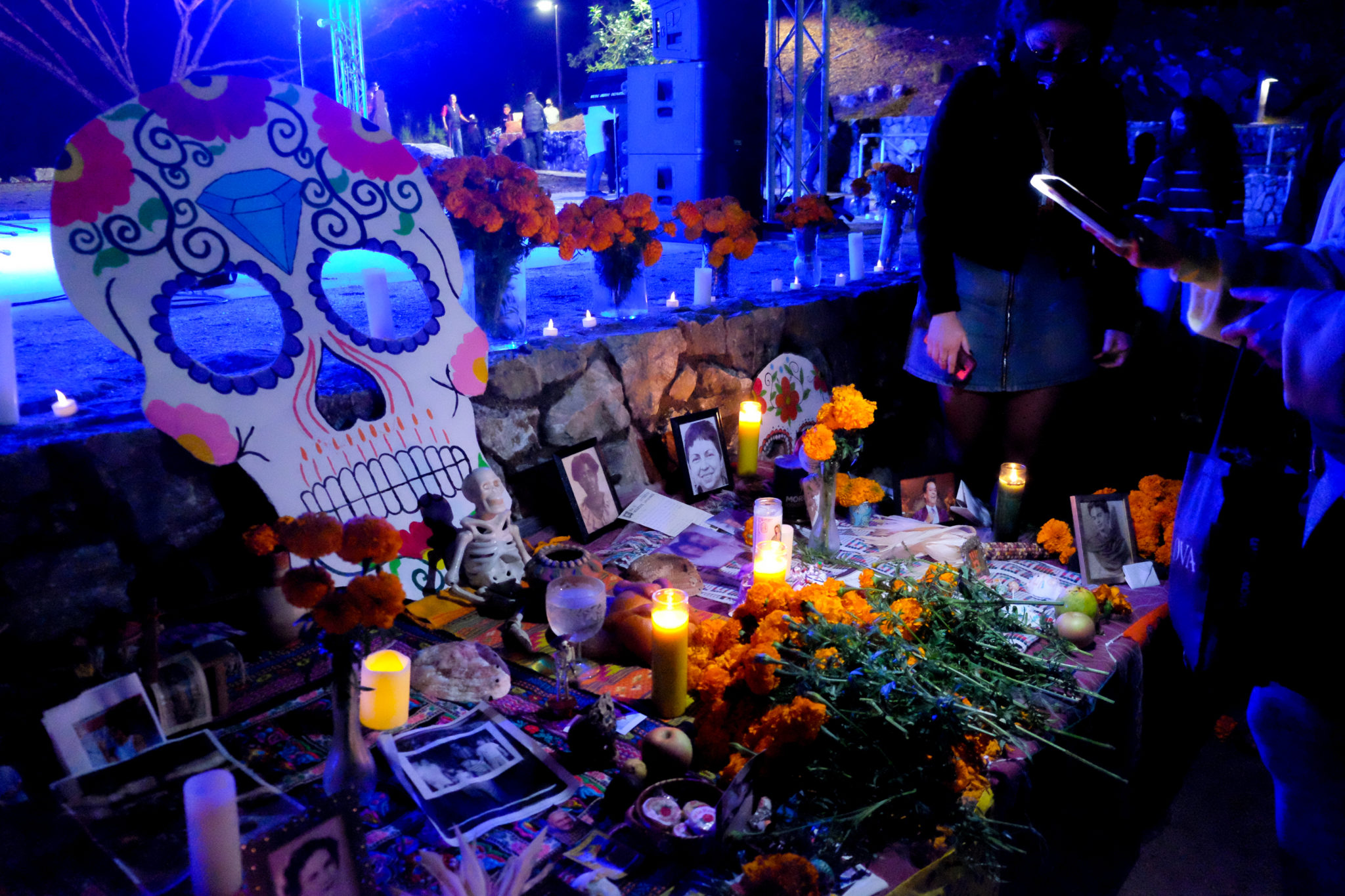 SAVE THE DATE 
Día de los Muertos 2022